When I was very young, my grandfather would read poetry to me. Most of it was in a yellow book that featured many of the poems of Robert Lewis Stevenson. I memorized most of them. The Land of Counterpane still marches out of my brain on various occasions. This one, by Elizabeth Roberts came with a drawing of a woodpecker in home! I still remember it–top to bottom.
The Woodpecker
by Elizabeth Madox Roberts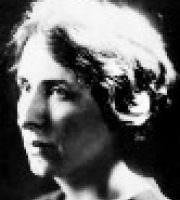 The woodpecker pecked out a little round hole
And made him a house in the telephone pole.
One day when I watched he poked out his head,
And he had on a hood and a collar of red.
When the streams of rain pour out of the sky,
And the sparkles of lightning go flashing by,
And the big, big wheels of thunder roll,
He can snuggle back in the telephone pole.
Today, as I sat on my front porch taking in a cold fall day feeling grateful that we were not near any wildfires, I watched as a half a dozen woodpeckers plied their trade. The rat-a-tat-tat of their head pounding drills was, well, soothing. I heard my grandfather's voice in my head and the cadence of the poem was accentuated by the real life sounds of those birds.
They would work diligently for a minute or two, then fly away. They would be back (or a substitute player would be back) with something in their beak.
Being curious about such behavior, I brought out the camera and set the zoom for as far out as it would go. I leaned on our fence for support and discovered several things. First, the holes that they make appear to be symmetrical and almost identical to each other. They are, also, very small.
But the startling thing was what is in some of those woodpecker holes. Can you find the acorns?
The tree is winter storage for them!
This one is caught putting 'something' in it's hole.
This one let us see his prize!
And here are a few additional 'candid' pictures.
I am pleased that they will have food this winter. I am astounded that they kept at their work even as I approached. I am saddened that the holes are not for snuggling.
Am am glad that I had a grandfather that taught me the woodpecker poem.
Categories: At home, California, Uncategorized, Weather